EmploymentScape Chief Executive Officer, Harrison Barnes discusses how seeing things differently can help you succeed in your job and life.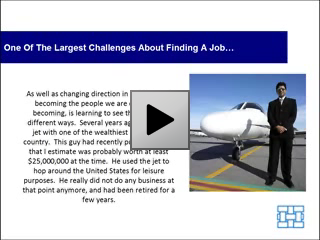 One of the greatest challenges to finding a job, changing direction in our lives and becoming the people we are capable of becoming is learning to see the world in different ways. You need to take advantage of the opportunities that are in front of you. There are countless people out there who live lives in obscurity because they cannot see the opportunities that are right there in front of them.
When you are operating in the shadows you are not seeing the true nature of things. There are powerful and penetrating insights into the world when you start to think very carefully and closely about things. These insights are what are separating the people who are going to really get the results they want from those who will not.
There are people who over the years have achieved incredible success in their careers and lives. In every case, these were people who stepped out of the shadows to see some new way of doing things. They opened their mind by challenging an assumption or something along those lines about the way they have done something in the past. The rewards for stepping out of the shadows are huge. When you see the truth out there, you can accomplish far more than when you are simply in the shadows.
Resources
Search Jobs
Post Your Resume to 65+ Job Sites
Resume Service
Plato s Allegory of the Cave and Taking Your Thoughts and Life Out of the Shadows
by
admin