EmploymentScape Chief Executive Officer, Harrison Barnes discusses the importance of allowing people to believe in whatever they want and not questioning their beliefs.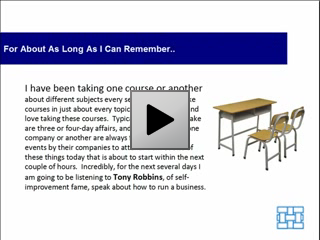 Harrison highlights the fact that you will often find many people living under one delusion or another. Their beliefs might not make sense to you at all. But he advises that the best thing to do is just allow people to think and believe whatever it is they want to think and believe.
Harrison illustrates an excerpt from James Harvey Robinson's book, The Mind in the Making, wherein the author explains that people's beliefs are inculcated in them from their environment. As they grow up, they simply adopt the ideas presented to them in regard to religion, family relations, property, business, country, and the state. Thus, everyone carries with him/her a different set of beliefs.
At your workplace and around, you would often want to question other people's beliefs. But you have to understand the fact that the people you meet come from different backgrounds. You cannot change or alter the way they think. You should not interrupt; instead, you should allow them to think what they want to. This, Harrison believes, will give you more success in your job and your job search.
Resources
Search Jobs
Post Your Resume to 65+ Job Sites
Resume Service
Allow People Around You to Feel and Believe Whatever They Want 
by
admin