EmploymentScape Chief Executive Officer, Harrison Barnes discusses the success mantra of billionaires and how you can adopt it to become successful.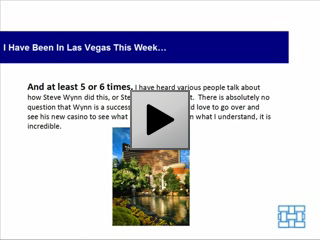 Harrison points out the fact that despite old age, business tycoons continue working. They do so because work gives their lives meaning. He gives examples of top-notch billionaires, including Warren Buffet, Kirk Kerkorian, Bill Gates, Summer Redstone, and Donald Trump, who show no signs of retirement. None of these people stopped working when they got rich or old. This is because they love working and are committed to it.
Harrison believes that the most people out there are successful not because they are smarter than you; they are successful because they love what they are doing. Similarly, to become successful, you should not separate work from pleasure; instead you should merge them and enjoy what you do immensely.
Harrison cites an example of a 90-plus year old attorney who helped him settle a case, and believes that even in your mid-90's you can do great work. He concludes that if you are not doing something you can imagine yourself doing in your mid-90's, then you are probably in the wrong profession.
Resources
Search Jobs
Post Your Resume to 65+ Job Sites
Resume Service
The Greatest Secret of Billionaires, 95 Year Old Attorneys, and the Retirement Myth
by
admin