EmploymentScape Chief Executive Officer, Harrison Barnes discusses the importance of utilizing the available resources to your advantage.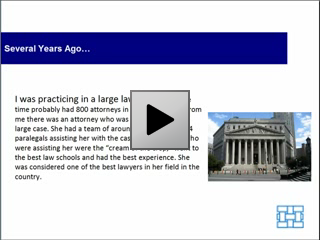 All around you, there are uncountable resources available and Harrison believes that making use of them will undoubtedly pave your path to success. To reach your goal, you really don't need to make radical changes in your life. All you need to do is to look inside you and around you. Every resource that you have ever needed will be there. Running from place to place, drastic transformations in identity, or any such massive movements are not necessary. What you need is right in front of you – you need to open your eyes. Harrison says, "You need to understand that what you do is something that is not controlled by something happening in the future but your ability to perceive the resources that are in front of you in the world today."
Again, just recognizing your resources is not enough. Recognition combined with utilization of the resources you have, is of prime importance. Harrison points out that when you take advantage of all of your resources, you can make a huge difference in the quality of your life and the outcomes you experience. The life you want, deserve and are capable of achieving dictates that you find and take advantage of every resource in your environment. You need to think differently and act differently, and use resources such as past experiences, changes in life structure, people, books, and more to your best advantage. Once you have done this, half the battle has already been won.
Resources
Search Jobs
Post Your Resume to 65+ Job Sites
Resume Service
Use Existing Resources
by
admin