Career Mission's Chief Executive Officer, A. Harrison Barnes discussed the role of self-motivation and self management.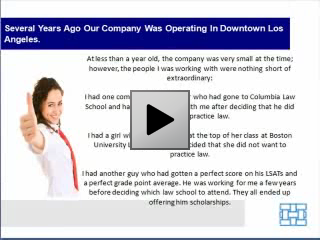 According to Harrison self-motivated and self managed people always perform well. The very best employees are often those who did incredibly well in college. The reason for this is that the best college students are always self-motivated, disciplined individuals who enjoy their work. You have to find a way to enjoy what you are doing in order to do well at it.
In contrast people who were forced to follow massive amounts of procedures and rules by their parents in school fail to perform later in life. This is because the discipline or efforts were always forced onto the students and was not something intrinsic to them. It is important that our rituals and sense of responsibility is internal, and something we learn to do naturally–not something we only do when it is imposed on us by people on the outside.
We integrate all sorts of rituals and responsibilities into our daily lives. We need to do the same with our job and work life. We need more responsibilities and rituals. We should not have to rely on others telling us what to do. A grown up does not need to be told when to eat, when to take a shower, and so forth. So it should be at the workplace. There is nothing more important than being self-managed.
The best people in every job are self- managed and responsible individuals. Also, the more self-managed people there are working for an organization, the stronger the organization is. This is an absolutely essential quality to possess if you wish to achieve success in whatever you do. Instead of creating problems in the workplace, you should seek out responsibilities, and ritualize your work routine. These responsibilities will drive you forward in your daily work, in your career, and in your life.
Resources
Search Jobs
Post Your Resume to 65+ Job Sites
Resume Service
You Need to Be Self-Managed and Self-Motivated
by
seo