Career Mission's Chief Executive Officer, A. Harrison Barnes, in a webinar discussed the importance of getting referrals from important people. If you are referred for a job by someone who has strong, influential ties to an organization, major and important things can happen.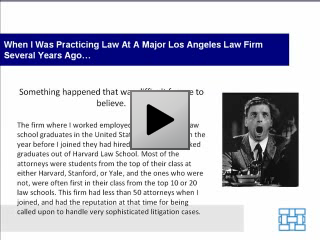 Harrison believes that a referral from an important person is no ordinary referral. Things are very different in such cases. For instance, you are likely to be trusted more in the interview; the company that interviews you is likely to negotiate with you less about your salary, benefits and so forth; they are likely to be more up front with you about their expectations of you on their job; and you are also likely to be promoted once you are hired. In short, the benefits are numerous and incredible.
There are several powerful job search tools such as websites, mass mailings, and talented recruiters, but there is nothing more powerful and effective than a recommendation from a person of influence. Harrison advises that you nurture such connections and take them very seriously because they are the people who could change your life and your employment situation in an instant.
In conclusion, Harrison states that you need to be someone who 'comes highly recommended'. Never burn any bridges. Make sure that people are always in a position where they are willing to refer you to someone important in the future. Regardless of how you locate and develop them, it is always important that you put yourself in a position to get recommendations from powerful individuals. A recommendation from a powerful person can make a major difference in your job search. If you are unemployed and you know someone in power, reach out to him or her. It could change your life.
Resources
Search Jobs
Post Your Resume to 65+ Job Sites
Resume Service
Getting Referrals from Powerful People
by
seo