Career Mission's Chief Executive Officer, A. Harrison Barnes, in a webinar discussed the importance of developing the ability to control your environment.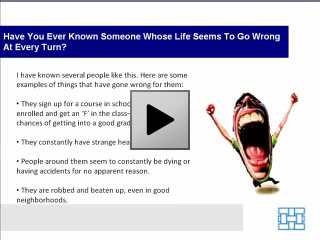 Your sanity, success, and happiness in the world are directly proportionate to your ability to control your environment. Likewise, your effectiveness in the world is largely based on the level of control you are able to exert over your surroundings. Some people are controlled by their surroundings and others control their surroundings. The person who experiences a constant stream of bad luck is the one who is unable to control his surroundings whereas the person who thrives in any environment is the one who is in full control of his surroundings. When we say someone is 'competent', what we are essentially saying is that he has the ability to control his environment and what happens around him.
Controlling your environment is among the most important things you can do. People who are exceptional at their jobs and in their lives are generally able to control their environment and to resist being controlled by their environment. Control of your environment starts with you and you show your ability to control your environment by the way you dress and carry yourself. Just as an organization's success depends on effective control, (control of their workers, their expenses, and their products), your own ability to succeed in your career and life depends on your ability to control your environment, and to not be controlled by it.
Resources
Search Jobs
Post Your Resume to 65+ Job Sites
Resume Service
Control Your Environment
by
seo