Career Mission's Chief Executive Officer, A. Harrison Barnes, in a webinar discussed how we can be happy if we do not compare ourselves with others.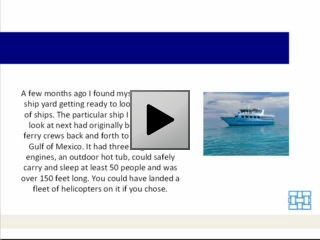 According to Harrison, we are always comparing what we have to what others have. We feel that someone else probably has a better job, a better spouse, a better house, is happier or is more successful.
When you start to feel good about whatever you have, you start comparing with others. We evaluate the things that we have in relation to things that other people have. We are always comparing and contrasting. When you start feeling good about something in your life, you will find that someone will come and tell you that someone else has it better. Harrison feels that there are people around us who are happy to contrast what we have in a negative light. These contrasts start getting on to us.
Harrison believes that there is no such thing as perfection, and so you should not fall into the trap of contrasts. Many people spend their entire lives chasing a barometer of happiness that cannot be met.
Harrison feels that there are many people who relish bad news about other people, and frown when they hear good news about other people. These people are caught in the game of contrasts and they believe that if someone else they know is having problems, then their lives are somehow better in contrast.
People whose opinions about themselves are based on how others are doing are in a bad trap. They have put their happiness in the hands of others. If your own happiness is dependent on how others are faring then you can never be genuinely happy. You should be comparing yourself to how you are doing and not how others are doing.
Resources
Search Jobs
Post Your Resume to 65+ Job Sites
Resume Service
Ships, Relativity and Your Happiness
by
seo