EmploymentScape Chief Executive Officer, Harrison Barnes, discusses the importance of keeping one's perspectives open while searching for a job.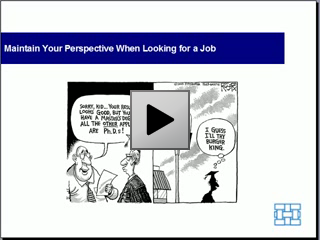 Harrison feels that one of the worst mistakes people make when searching for a job is failing to realize their potential. Despite your current situation, you can find a job, even in this downturn.
In this webinar, Harrison will share with you some of the most important sources of hidden job opportunities. He feels that all these hidden sources will become open when you'll change your perspective and make yourself aware of your potential.
Resources
Search Jobs
Post Your Resume to 65+ Job Sites
Resume Service
Maintain Your Perspective When Looking for a Job
by
admin