EmploymentScape Chief Executive Officer, Harrison Barnes talks about how your ability to change completely can help you become really good at something.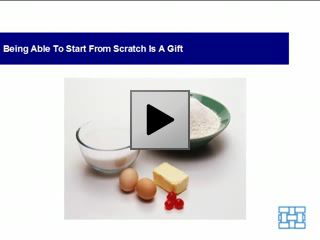 People can only reach their full potential when they are willing to forget what they know and start from scratch. The idea of changing completely how we do something and relearning everything is more intimidating and difficult than it sounds. It is almost impossible for many people to do this.
There are areas of your life and career that could benefit from starting from ground zero and completely rebuilding yourself. You may want a new job, or a new career. You may be faced with being unemployed and not knowing what to do if you are looking for a job. What all of this is forcing you to do, right now, is to confront the fact that you may need to change right now and right away.
If you are ever forced to start from scratch, it is the greatest gift you can receive because what lies at the other side is a better you.
Resources
Search Jobs
Post Your Resume to 65+ Job Sites
Resume Service
Being Able to Start from Scratch is a Gift
by
admin